High Speed Disperser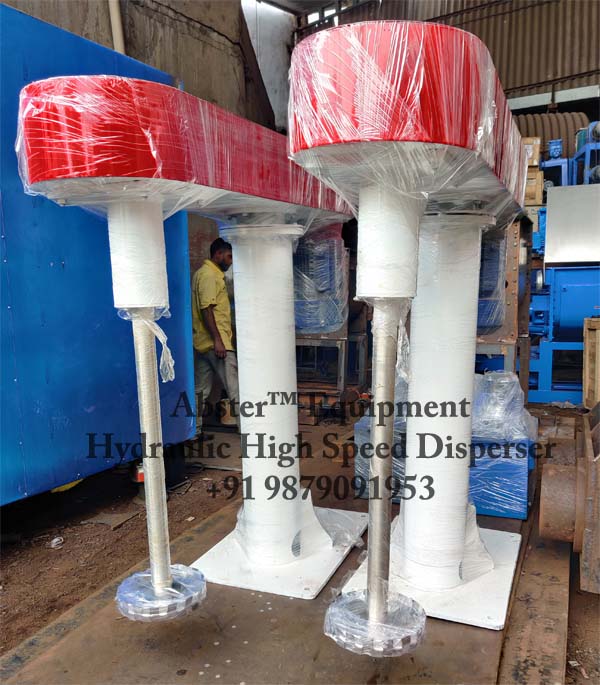 High Speed Disperser Description
High Speed Disperser scope of paints, dyes, pigments, paints, inks, adhesives, resins, creams, cosmetics, paper, food, rubber composite materials, insulation materials, magnetic materials other colorants and other chemical industry products, liquid-wet solid dispersion, grinding, stirring, homogenizing, mixing, dissolving processing equipment is also used for more volatile solvents bubble material more easy process, so that the material is evacuated through the vacuum vessel in the dispersion, to reduce the bubbles and volatile solvent, by dispersing fineness of dispersion of the material can be accelerated vacuum state, so that the material quickly.
The disc is disk-shaped, With equal distance width up and down at the edge. Slant height at axial makes pushing action and produces non-uniform flow to material when dispersing(viscosity shearing force caused by velocity contrast). Disc runs at high and stable speed, produces shearing and crashing force to material. At normal operation, rotation of disc forms rolling circulation of material, and disc can be partial seen which indicates that max mechanical energy has input material. Material can get full circulating and stirring with the continuous rotation of disc. Granulates at material surface will drop to the circulation bottom, forming a 2.5-5 cm turbulence flow at the edge of disc. Material at this district will bear strong shearing and crashing force, highly dispersing.
High Speed Dispersing Machine for paint / coating / ink / dye stuff
High speed dispersion mixer is used to mix, disperse and dissolve materials of different viscosities. The highly rotating disc exerts a strong shear, impact, crush forces to quickly mixer, dissolve, disperse and grind materials. It is widely used in paint, ink, dyestuff, printing ink, color paste, fine chemicals etc. industry.
Main Features
1,Imported double oil seal structure to prevent oil leakage risk of lifting spindle.
2,Variable frequency speed regulation,easy to operate.
3,Hydraulic operation system,morestable.
4,Dissolve the material quickly with moderate or high speed mixing or dispersing.
5,Airtight-type cover to avoid solvent evaporation.
6,Ground standing or platform mounting and mobile or fixed tank for option.
7,Customized explosion-proof type, single shaft, double shaft, vacuum type, etc.
| | | | | |
| --- | --- | --- | --- | --- |
| Type | ABF200 | ABF400 | ABF600 | ABF1000 |
| Motor Power (kw) | 7.5 | 15 | 22 | 30 |
| Shaft Speed (r/min) | 0-1450 | 0-1450 | 0-1450 | 0-1450 |
| Capacity (L) | 200 | 400 | 600 | 1000 |
| Lift (mm) | 900 | 1000 | 1200 | 1200 |
| Vacuum (Mpa) | ≤‐0.07 | ≤‐0.07 | ≤‐0.07 | ≤‐0.07 |
| Disc diameter(mm) | 200 | 250 | 330 | 380 |
Application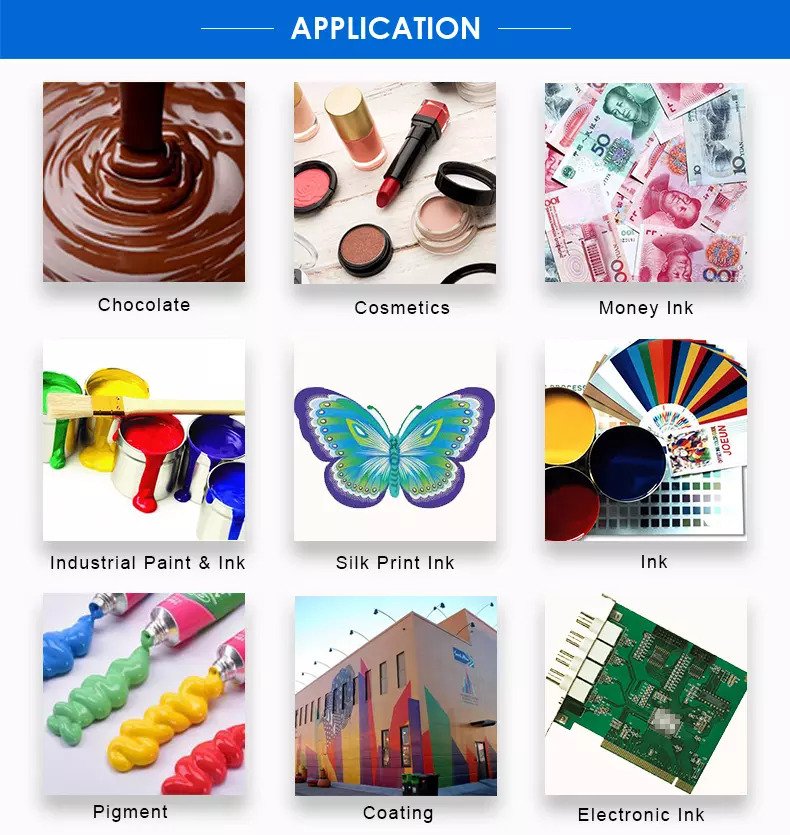 Coating:Water-based coating,Solvent-based coating,Decorative coating,Latex paint;